WHO ARE WE?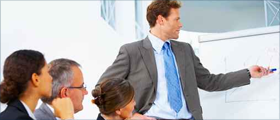 Efficiency and Optimisation Experts
Falling sales? ?
Rising costs?
Unpredictable investments?
Low productivity?
Discouraged employees?

We offer top-quality consulting along with project management, a combination that enables the people in charge to make strategic decisions without the burden of increased volume of work. Exactly the opposite is the case. We teach you a more efficient approach to problems and optimise the processes so that your managers – our customers – will have substantially more time for the things that really matter.

Give us a couple of days and together we shall find solutions where earlier you saw only problems and discover opportunities in places where you didn't think that any existed.







WHAT DO WE OFFER?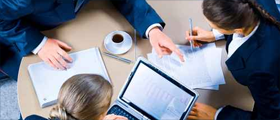 We help you achieve success

Our assistance includes cooperation with managers of businesses, mostly in the area of manufacturing, for which we analyse the opportunities to increase efficiency and optimise processes. In case of interest we also have the means to carry out recommendations based on these analyses and employ project management tools in order to take part in the successful implementation of lean production tools.

We offer you help in the following areas:
Efficiency, Optimising and Cost Reduction Consulting (lean production, Six Sigma, efficient trade)

Outsourcing of Services and Management (crisis management, strategic project management)

Human Resources Development (coaching, trainings, managerial skills)

NEWS
10-30% cost savings THANKS TO 5S
The concepts of "lean manufacturing" or "lean office" stand simply
09.08.2012
Lean production: success recipe for every company
Lean production and interim management are two concepts
09.08.2012
Article published in Know How Klub
The managing director of FOREAST Agency Bc. Peter Staško, MSc, MBA has published several interesting articles on lean management. You can read them in the prestigious Know How Klub magazine.
18.01.2012
New services offered
We have prepared a new selection of service packages with comprehensive solutions, which our clients may take advantage of at their convenience. The packages have been put together to encompass a wide range of solutions, attuned directly to the require
18.01.2012
Project management differently
We have prepared a sample presentation of the project management by the company FOREAST Agency for our clients. Project management is introduced directly with the client during the implementation and realization of trainings a
18.01.2012
Cooperation with PEGAS Nonwowens
The company PEGAS Nonwovens has chosen us as the partner for implementing a new quality management system. The company PEGAS Nonwovens is
18.01.2012